Observer Design Pattern (UML Diagrams)
Observer pattern describes the way how to notify multiple dependant entities about state change. The object in the Subject role contains a list of Observer objects, which are notified if any state change in the Subject occurs.
Design Pattern Parts
The observer pattern is defined by the following roles:
Subject
Concrete Subject
Observer
Concrete Observer
Observer Pattern in Diagrams
The structure and behavior of observer design pattern described using UML class and sequence diagrams.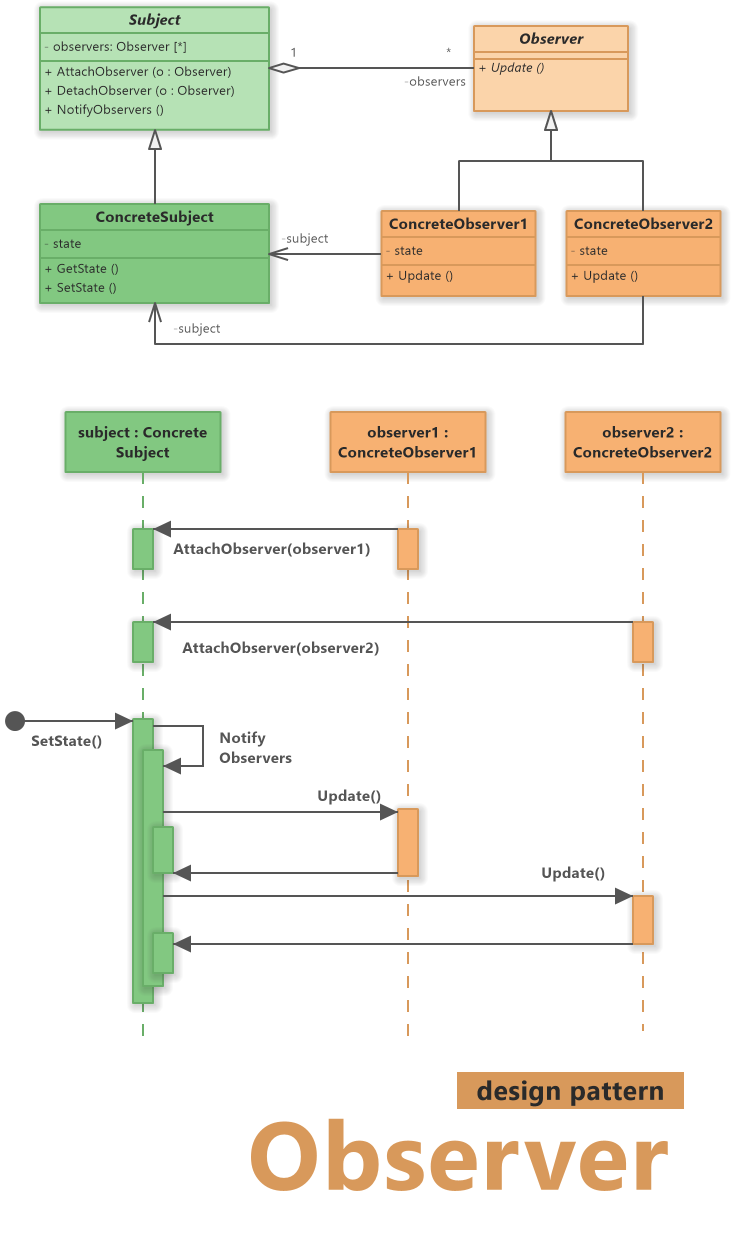 Observer Design Pattern (UML Class and Sequence Diagrams)
Download Observer Pattern Diagrams
Download Observer Design Pattern Diagrams (Software Ideas Modeler Project - Observer.simp)