Agile CASE Tool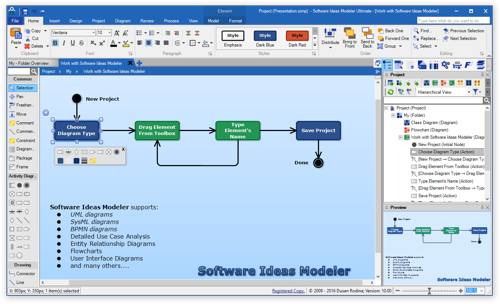 Software Ideas Modeler is an agile CASE tool, which supports many diagramming standards and tools for software design. It's easy to use and allows you to focus on what to do without having to think about how it should be done. You may proceed smoothly from the first architecture sketches and design ideas to a detailed software design. You may start with user stories, continue with definition of use cases and then add other details using activity diagrams (or flowcharts), state machine diagrams or even sequence diagrams.
User Stories
Software Ideas Modeler helps you capture what a user does or needs to do as a part of their role. You may add User Story Maps to your project and work with your user stories. You may categorize them to bigger epics and put them to a respective sprint. User stories are defined in the "As (UserRole) I can (Goal) so that (Reason)" form. The CASE tool automatically aligns user story boxes to the user story map. You may also manage the user stories when using a special User Story Browser (available from View / Lists / User Stories).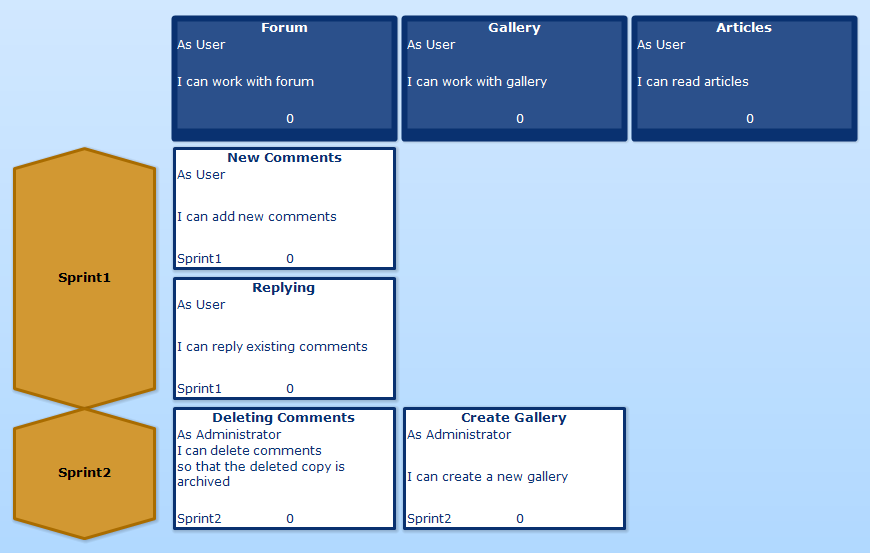 User Stories
Roadmaps
There's no need to use another tool for managing your project roadmaps. Software Ideas Modeler supports them, too. You may plan your software features, releases, versions, etc.

Roadmap
Try Now - It Is Free