Real Estate Portal (ER Diagrams)
These ERD examples show a data model of a real estate portal. It depicts an entity for property offers and related entities. The database model also includes the customer part - a customer can create property wishlists and notifications for desired properties.
Property Offers (ERD)
An ER diagram with a property offer database definition. Each property offer is associated with an agent, it has its type (single-family house, detached house, farmhouse, townhouse, condominium, etc.), an offer may be: sale, purchase or rental. Each property has one or more associated photos. A property is placed in a state and a town.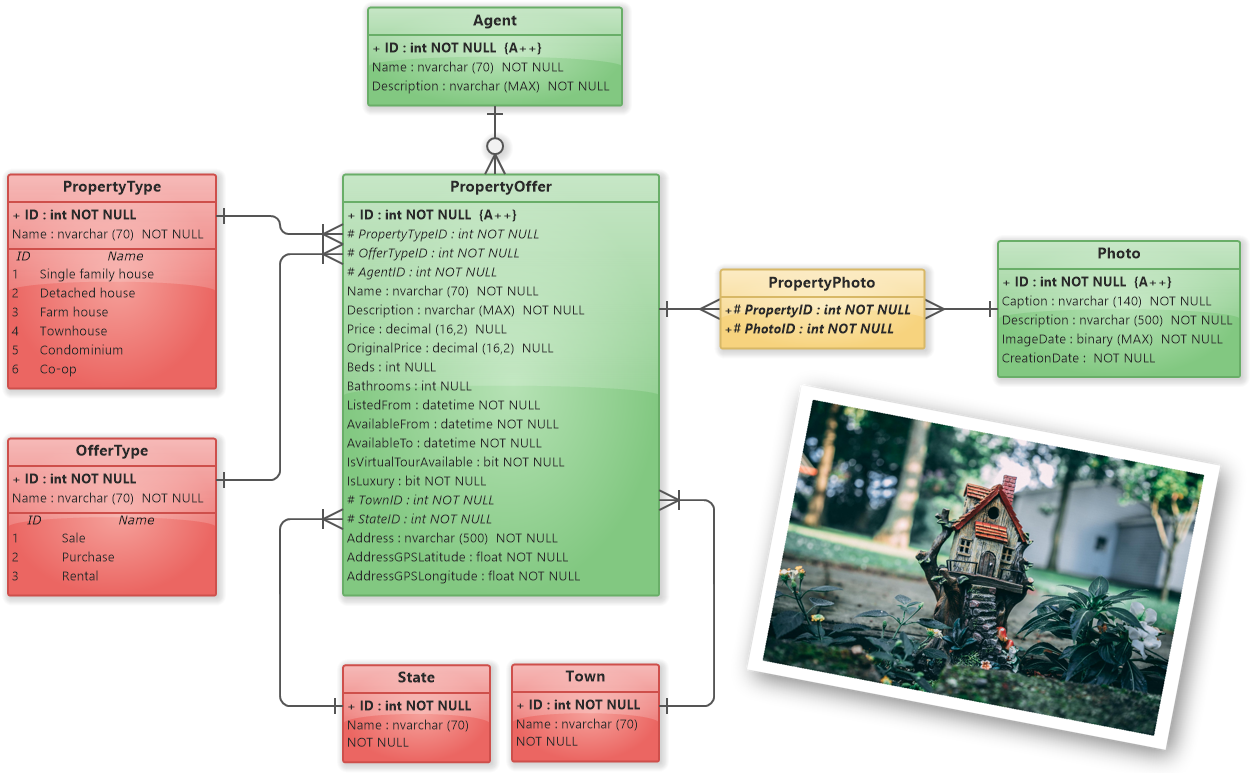 Real Estate Portal - Property Offer (ER diagram)
The diagram includes these ERD entities:
Property offer
Property type
Offer type
Property photo
Photo
Agent
State
Town
Customer Wishlist and Notification Setting (ERD)
An ER diagram about customers of the modeled real estate portal and their associated entities. A customer may have a wishlist of property, they consider and notification settings for particular property offers.

Real Estate Portal - Customer (ER diagram)
The diagram includes these ERD entities:
Customer
Wishlist
Notification setting
Property offer
Notification setting state
State
Notification setting town
Town
Download ER Diagrams with Data Model
Real Estate Portal (ER Diagrams)
Comments