Movie Ticket Booking System (ER Diagram)
An ER diagram for a multiplex cinema booking system. The data model allows a customer to reserve a seat for a scheduled movie.
Cinema Reservation System - ERD Example
The data model of the movie ticket booking system supports multiple auditoria and multiple showtimes for a movie. The seats in an auditorium are organized in rows and may specify their type.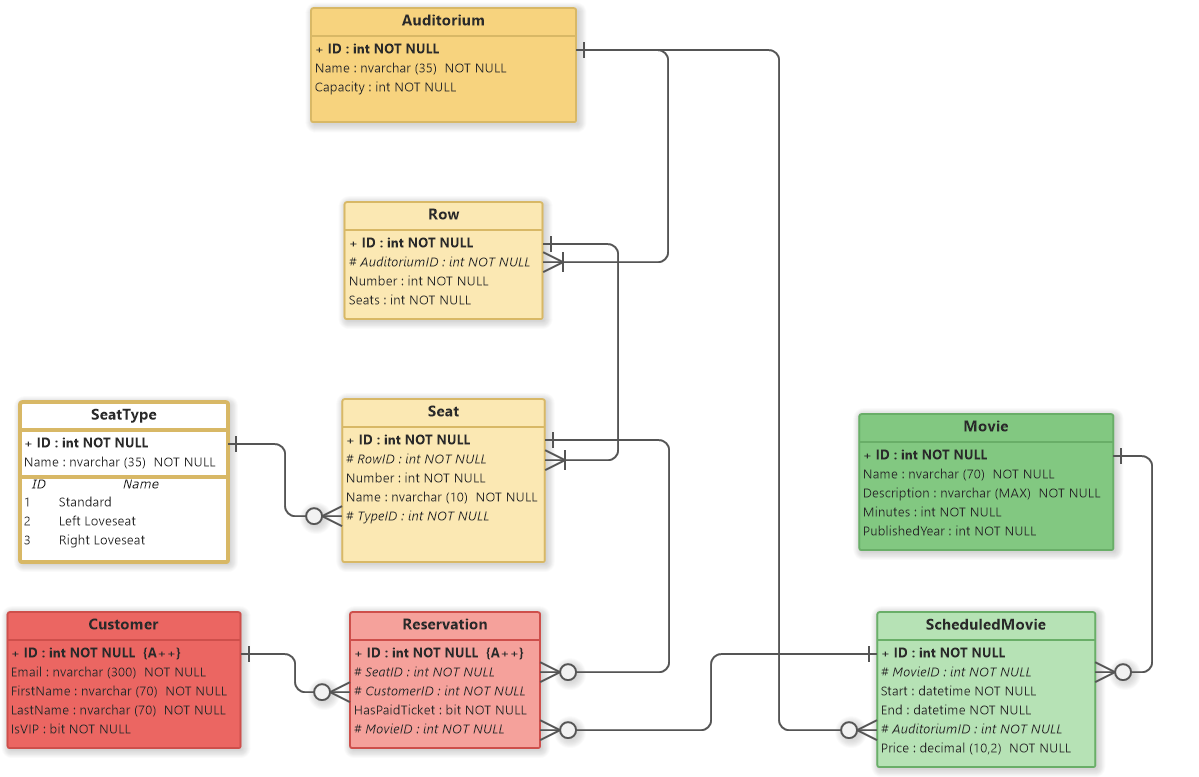 Movie Ticket Booking System (ER Diagram)
The data model includes the following entities:
Auditorium
Row
Seat
SeatType - Standard, Left Love Seat, Right Love Seat
Reservation
Customer
Movie
Scheduled Movie
Download ER Diagram for Movie Ticket Booking System
The ER diagram for Software Ideas Modeler can be downloaded by registered users here:
Cinema Ticket System (ER Diagram)
Download ERD Software
If you are new here, you can continue by downloading our ERD tool, which can be used to create similar diagrams:
Comments