Menu Tab
Options|
5 February 2014
|
Dusan Rodina - softwareideas.net
Menu tab allows to set custom shortcut keys for any menu item.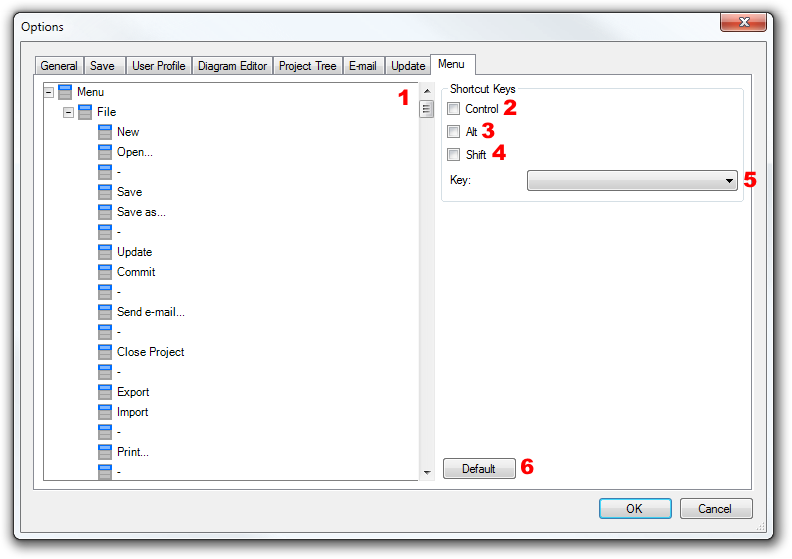 Options - Menu Tab
If you want to set the custom shortcut keys for a menu item, select it in the list of men items (1) and define the shortcut keys in the Shortcut Keys group. The shortcut keys can be combination of Control (2), Alt (3), Shift (4) and non-modifier key (5).
If you want to return to the default application shorcut keys, click on Default button (6).
Comments