Associated diagrams and relationships between their elements
Tutorials|
23 March 2013
|
Dusan Rodina - softwareideas.net
This tutorial shows how to create associate diagrams and define the relationship between two elements, which are defined in two different diagrams.
1
Create Package Diagram with two packages named PackageA and PackageB.

2
Associate new diagram to PackageA – click on Add New Diagram in context menu of package (context menu available on right click).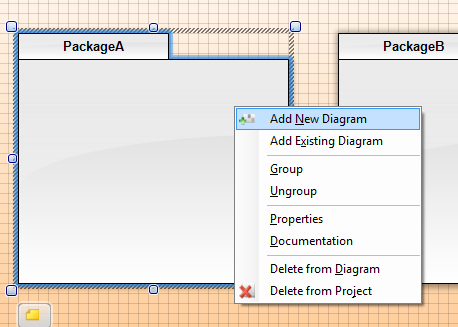 3
Select Class Diagram, type its name and confirm it clicking on OK button.

4
Draw a class diagram.

5
Repeat steps 2 to 4 for PackageB.
6
In Project tab of Side bar, choose All Entities view.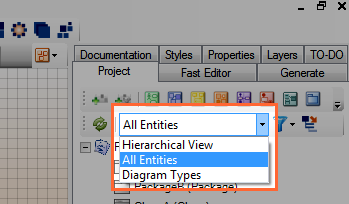 7
Open the package diagram with PackageA and PackageB . Drag ClassA from project tree and drop it to PackageA and ClassB to PackageB.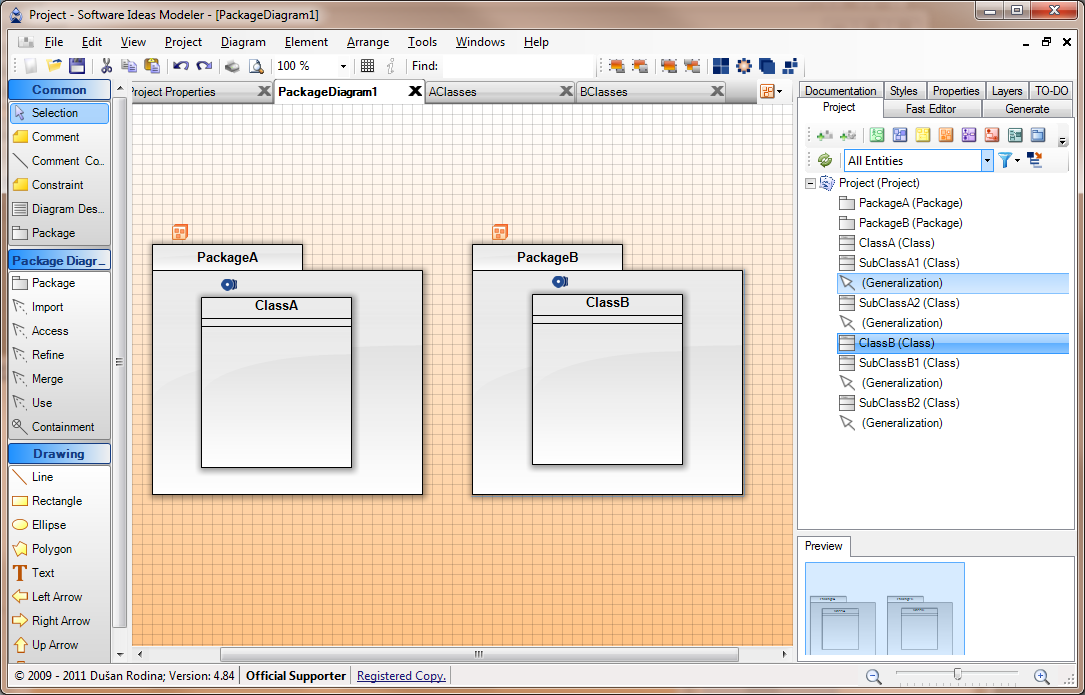 8
Insert relationship between two classes. For example choose Use relationship and drag from ClassA to ClassB.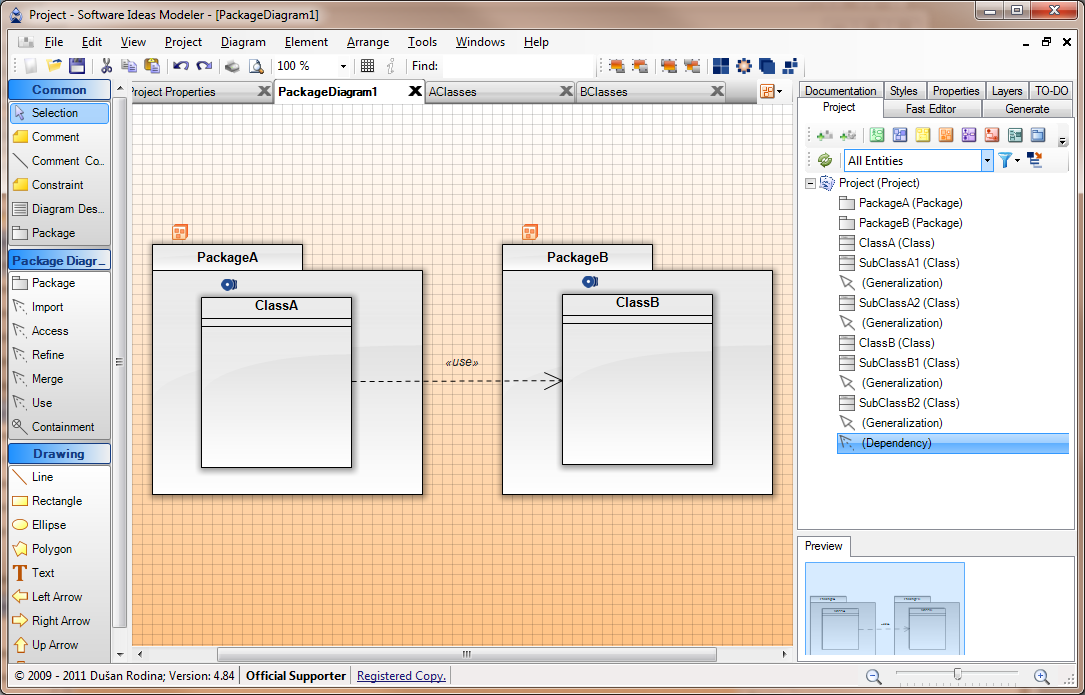 Finished!
Comments