Database Management System (ERD)
An entity-relationship diagram for a database management system (DBMS).
The ER diagram presents a model of a fictitious data management system (DBMS). It depicts the entities needed for the metamodel of databases, their tables with columns, keys, and relationships. Our example DBMS also supports multi-user access and various permissions for particular database objects. The model shows the relationships between the modeled entities.
ER Diagram of DBMS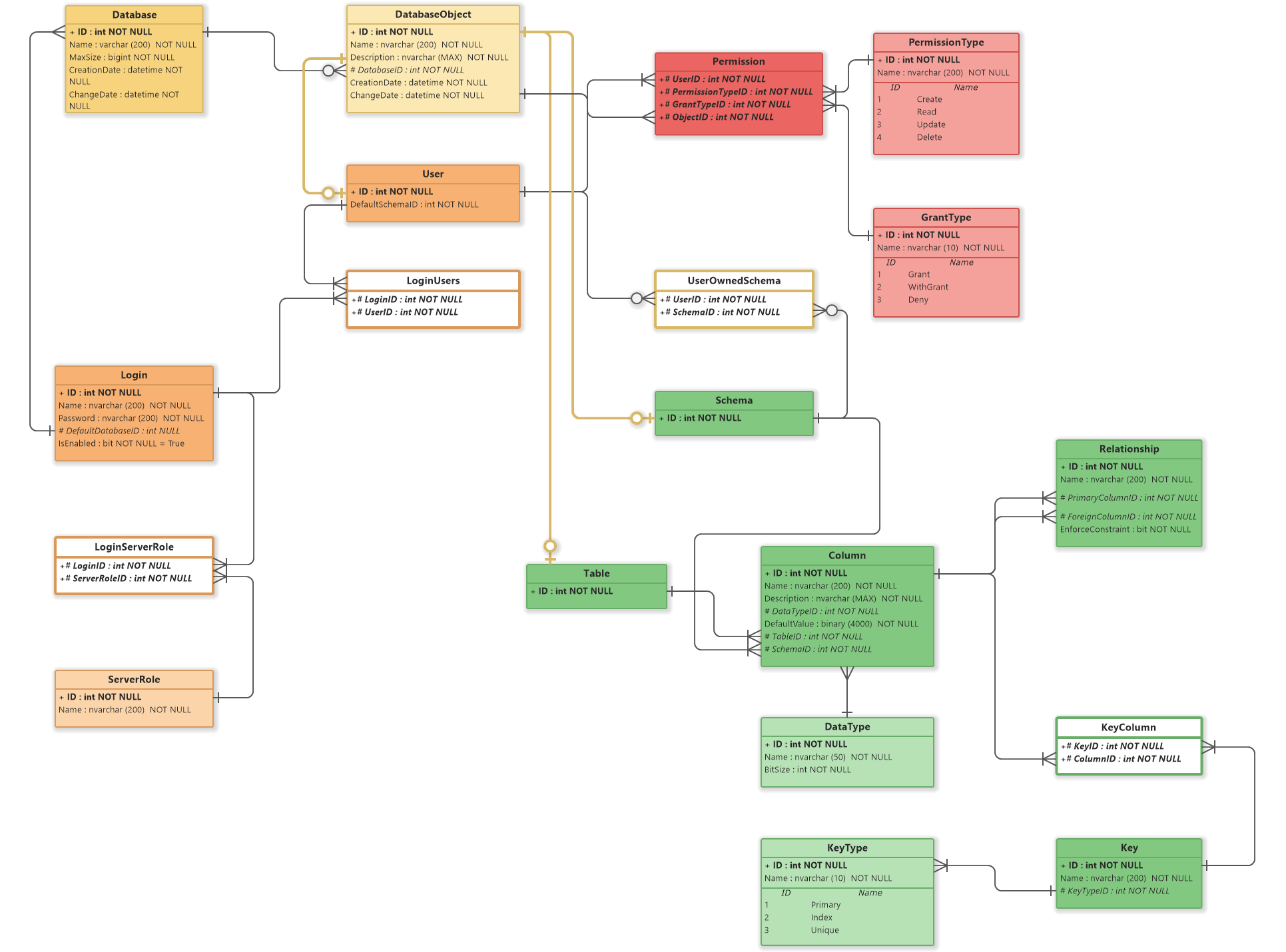 Database Management System (DBMS) - ER Diagram
DBMS Entities
The ER diagram models the following entities:
Database
Table
Schema
Column
Data Type
Login
Login Server Role
Server Role
User
Login Users
User Owned Schema
Permission
Permission Type
Grant Type
Database Object
Relationship
Key
Key Column
Key Type
Download ER Diagram for Database Management System (DBMS)
ER Diagram for Database Management System (DBMS)