UML Tool for Windows
Software Ideas Modeler is a UML diagram tool optimized for Windows 10 and Windows 11, including high DPI support. The software offers many features that help you create professional-looking diagrams. Modules such as Element Browser or Model Navigator provide a better overview of complex models. You will not get lost in complicated models anymore. Our style sets breathe life into your diagrams. You can always export them to standard image formats and share them in documents or on websites.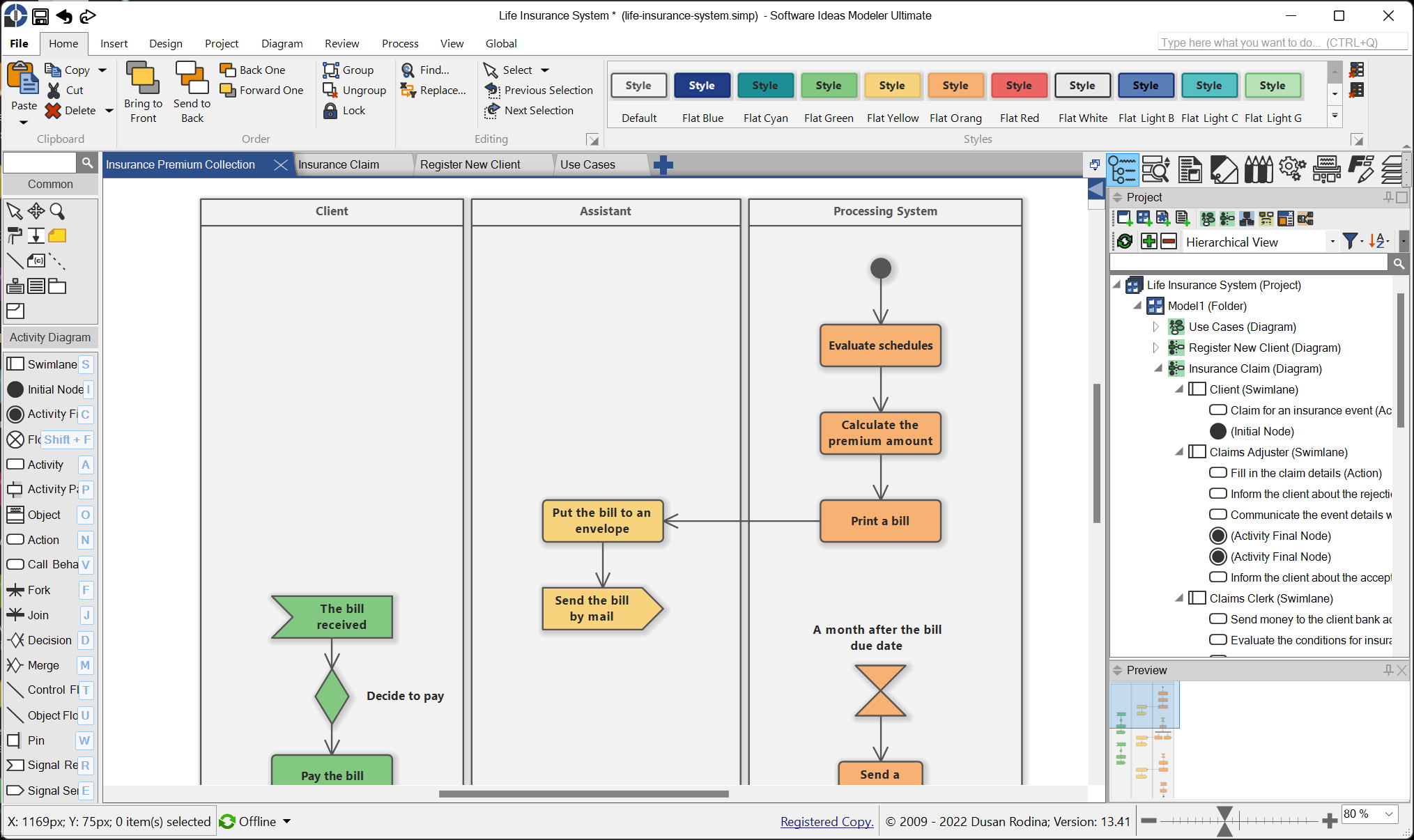 UML Tool for Windows
Free UML Diagram Tool for Windows
Software Ideas Modeler allows you to draw UML diagrams for free with Standard Edition (non-commercial usage). If you want to use our software for commercial purposes you can buy it at a very affordable price and also with additional advanced features.
UML Tool Download
Download our UML software for Windows for free and try all its capabilities today: