E-commerce Microservices (UML Deployment Diagram)
A deployment diagram for e-commerce microservices. The example shows nodes within e-commerce system architecture, the deployed components, and the REST API interfaces.
Deployment Diagram for E-commerce Microservices Architecture
The UML deployment diagram depicts a microservices architecture for an e-commerce system. There are individual services for individual e-commerce modules that communicate via REST API. The web application uses a gateway service to access other microservices. The smartphone app is connected to a mobile API gateway module that provides communication with other services.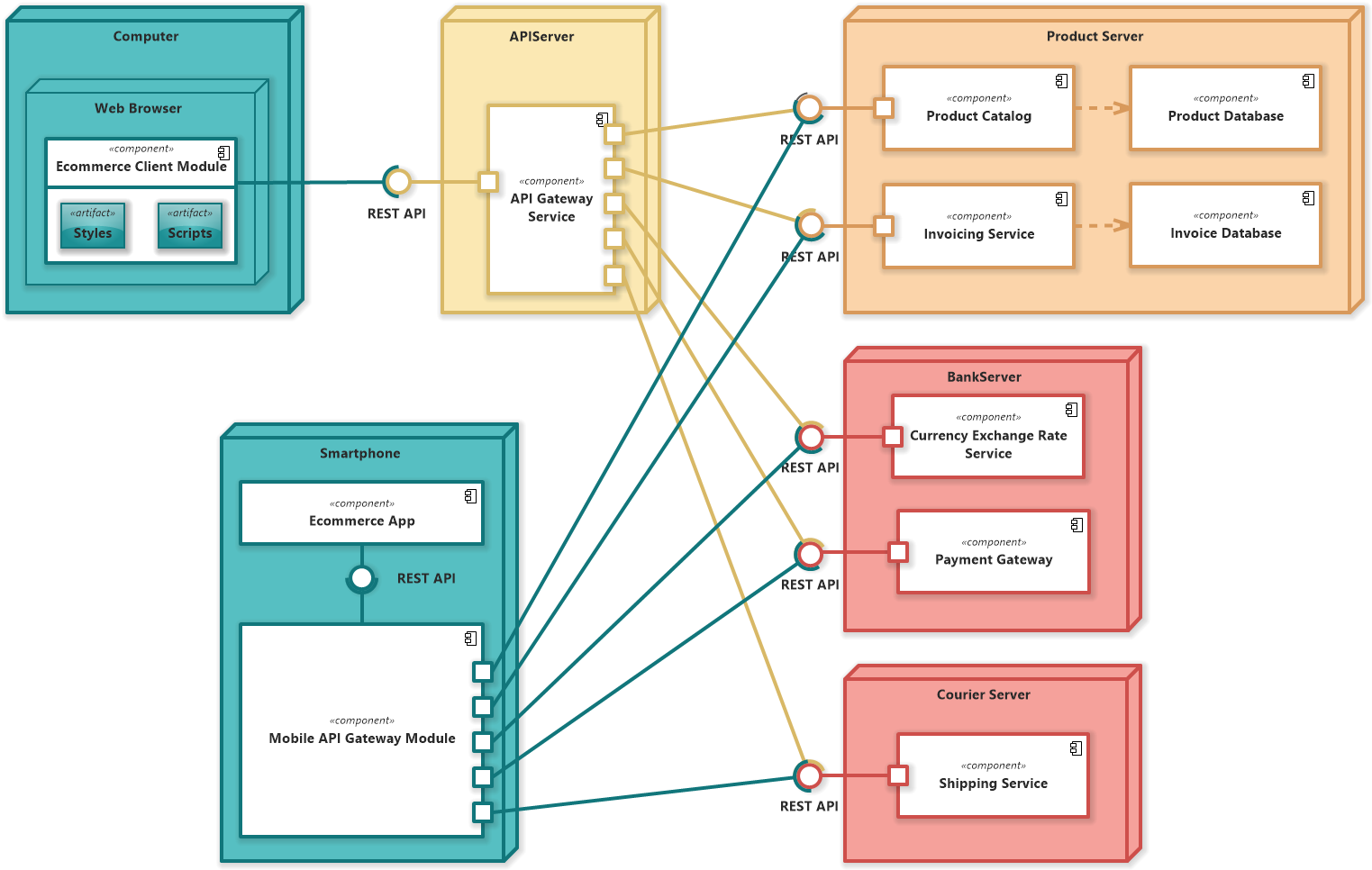 E-commerce Microservices Architecture (UML Deployment Diagram)
The diagram includes the following nodes:
Computer
Smartphone
Bank Server
Product Server
Courier Server
There are these e-commerce components deployed on the nodes:
Ecommerce App
Ecommerce Client Module
Invoicing Service
Payment Gateway
API Server
API Gateway Service
Product Catalog
Currency Exchange Rate Service
Shipping Service
Mobile API Gateway Module
Product Database
Invoice Database
The diagram also contains the artifact elements:
Download UML Tool
If you are new here, you may be interested in our UML tool, which you can use to open the example above:
Download E-commerce Microservices Deployment Diagram
E-commerce Microservices Architecture (UML Deployment Diagram)
Comments