Chatbot (UML Component Diagram)
A UML component diagram for a chatbot. The example shows a messenger chatbot architecture using components, nested components, and provided and required interfaces.
UML Component Diagram for Chatbot
The component diagram describes a chatbot using various components, nested components, required and provided interfaces. The interfaces show how the components communicate with each other. The modeled chatbot identifies entities and intent in a user message and forms a response based on knowledge represented by templates. A response can be a text message and sometimes also an action.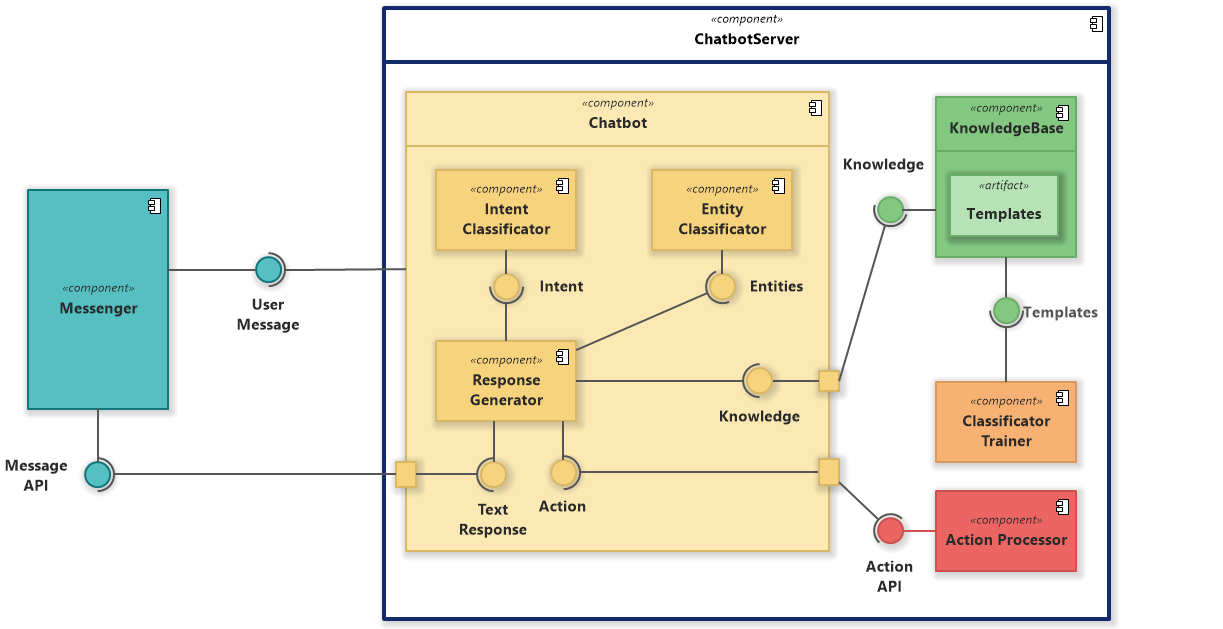 Chatbot (UML Component Diagram)
Components
Messenger
Chatbot Server
Chatbot
Intent Classificator
Knowledge Base
Classificator Trainer
Entity Classificator
Response Generator
Action Processor
Provided Interfaces
Action API
Message API
Templates
Text Response
Intent
Entities
Action
User Message
Knowledge
Artifacts
Download Chatbot Component Diagram
Chatbot (UML Component Diagram)
Comments