Improved Stability and User Interface for High DPI in Software Ideas Modeler 13.42
News|
6 June 2022
|
Dusan Rodina - softwareideas.net
Some parts of the application user interface did not work correctly with higher DPI settings. The new version fixes that as well as some unexpected behaviors and crashes. You can find the details in the released notes.
Improvements and Fixes
Improved header design of collapsed ribbon
Fixed application crash when parsing source code using the Parser sidebar
Fixed UML Package header layout
Fixed relationship handling in non-simple container layout
Fixed calculation of cell bounds in table container layout
Fixed menu and toolbars order for higher DPI
Fixed small icon size after switching between different GUI styles for higher DPI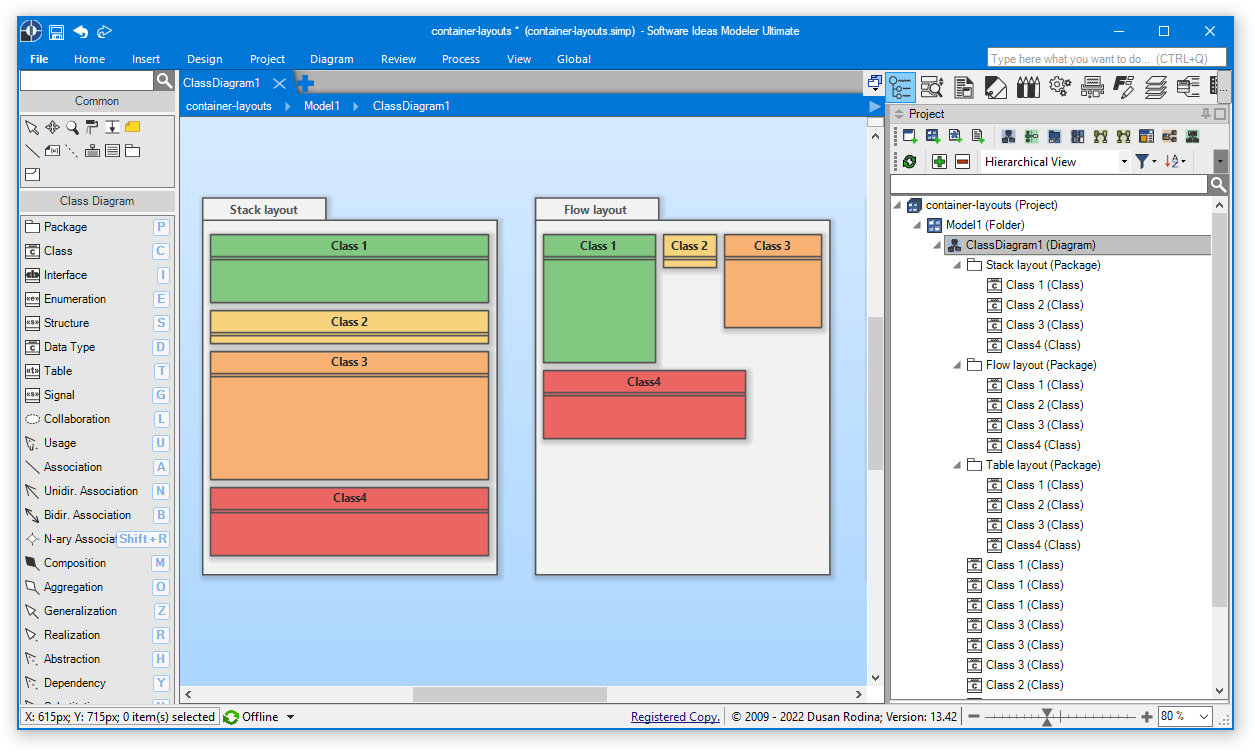 Software Ideas Modeler 13.42
You can find more information about new features in Software Ideas Modeler 13.40 here.
Download