Graphics Sidebar
Sidebars|
20 February 2014
|
Dusan Rodina - softwareideas.net
Graphics sidebar contains the list of shapes you can add to the diagram using drag and drop.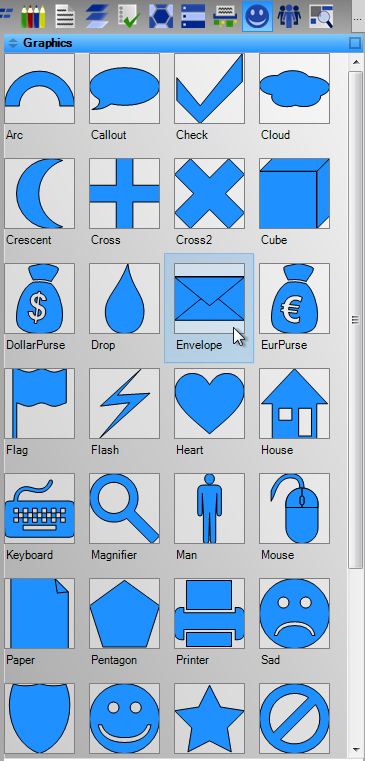 There are two ways how to show Graphics sidebar:
Clicking on Graphics button (
) in the sidebar.
Using menu View / Sidebars / Graphics
This sidebar is completely filled with list of all available shapes. You can drag a shape from this list to the diagram.
New shapes can be added using a special tool accessible in Graphics dialog. You can open it using menu Tools / Lists / Graphics
Shape files are stored in "C:\Users\<UserName>\AppData\Roaming\DusanRodina\SoftwareIdeasModeler6\Graphics\" by default.