Screen Flow Diagram Tool
Software Ideas Modeler is a screen flow diagram tool that allows you to design particular screens using the user interface, web page, and mobile app diagrams and then design the flow. The software supports modeling various types of interactions between consecutive screens - mouse, keyboard, mouse+keyboard, touch, stylus, or timer.
Screen Flow Diagrams show the flow of user interactions from one view to another. Software Ideas Modeler allows you to design individual screens using wireframe diagrams and then connect them into a Screen Flow Diagram, which models the usage scenarios of your app.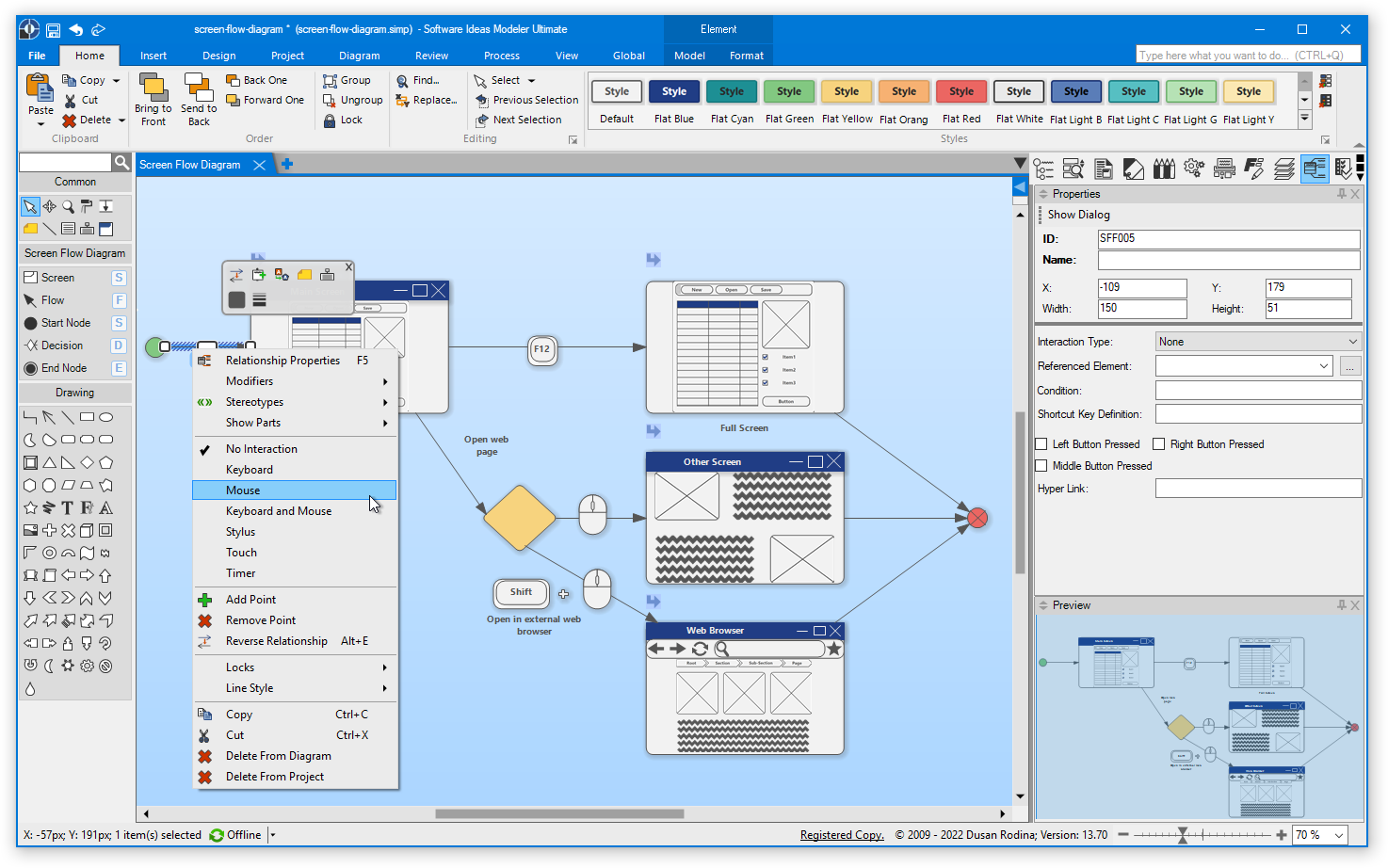 Screen Flow Diagram Tool