Sequence Diagram Tool
Software Ideas Modeler - the ultimate UML sequence diagram tool for software developers and architects.
Are you tired of manually drawing complex sequence diagrams on paper or using outdated software? We have a solution for you - Software Ideas Modeler is the answer to all your diagramming needs. Our powerful and user-friendly software allows you to easily create, edit, and share high-quality UML sequence diagrams that accurately represent the data flow within your software applications.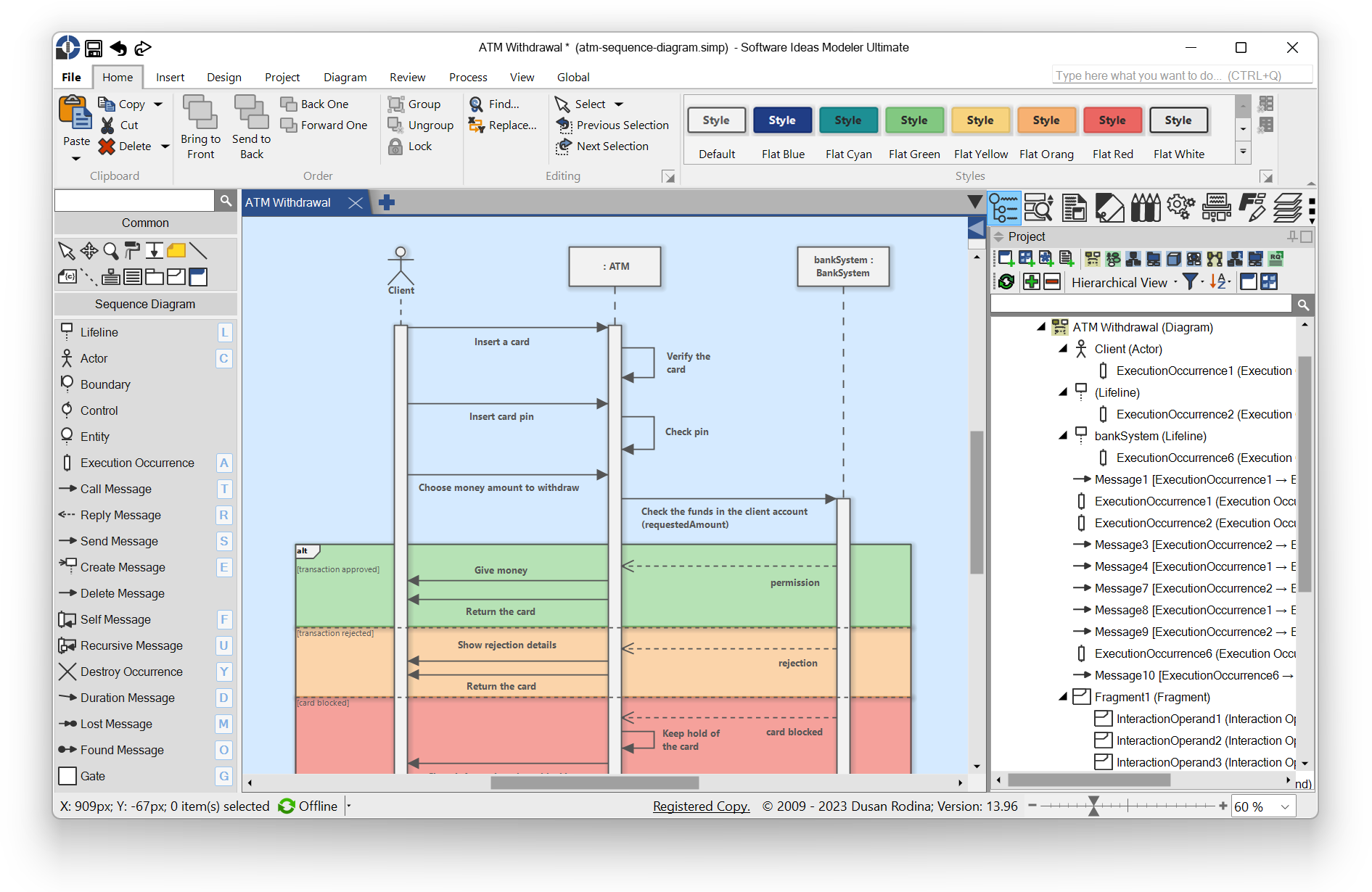 UML Sequence Diagram Tool
Create Professional UML Sequence Diagrams Easily and Efficiently
With Software Ideas Modeler's intuitive drag-and-drop interface, you don't need any coding knowledge to create UML sequence diagrams. Our comprehensive diagramming toolbox contains all symbols defined by the latest UML standard, making it easy to represent any element in your diagrams.
Automatic Layouts that Look Great Every Time
Our advanced algorithms automatically arrange your sequence diagrams in an optimized and aesthetically pleasing way. With Software Ideas Modeler, you don't have to worry about wasting time trying to manually align shapes and symbols. You can focus on the content and let our tool do the rest.
Multiple Export Options to Fit Your Needs
With Software Ideas Modeler, you can export your diagrams in a variety of formats, including PNG, PDF, SVG, and more. You can choose the format that works best for your needs and share your diagrams with others effortlessly.