SVG Diagram Export
Software Ideas Modeler allows you to export diagrams to SVG format.
SVG (Scalable Vector Graphics) is a vector image format. It allows you to zoom your exported diagrams without losing the quality and sharpness. The diagrams in SVG format can be used on websites or in text documents. So the diagrams can be easily shared with those who do not have Software Ideas Modeler installed.
How to Export Diagrams to SVG
If you want to export a chart or diagram to SVG format, you can do it very easily:
Open the desired diagram or chart in the diagram editor
Click on Diagram tab in the ribbon and then on Export button (in the Process group). Choose Image from the displayed drop-down menu. (Alternatively, in the menu interface, it is available in Diagram / Export / Image.)
Export Settings dialog will show. Choose SVG from the Image format drop-down (in the Format group box). We recommend to check Transparent option, if you do not want to include a background filling.
Click on OK button. Save file dialog will show where you can choose the target folder and file name for the exported SVG diagram.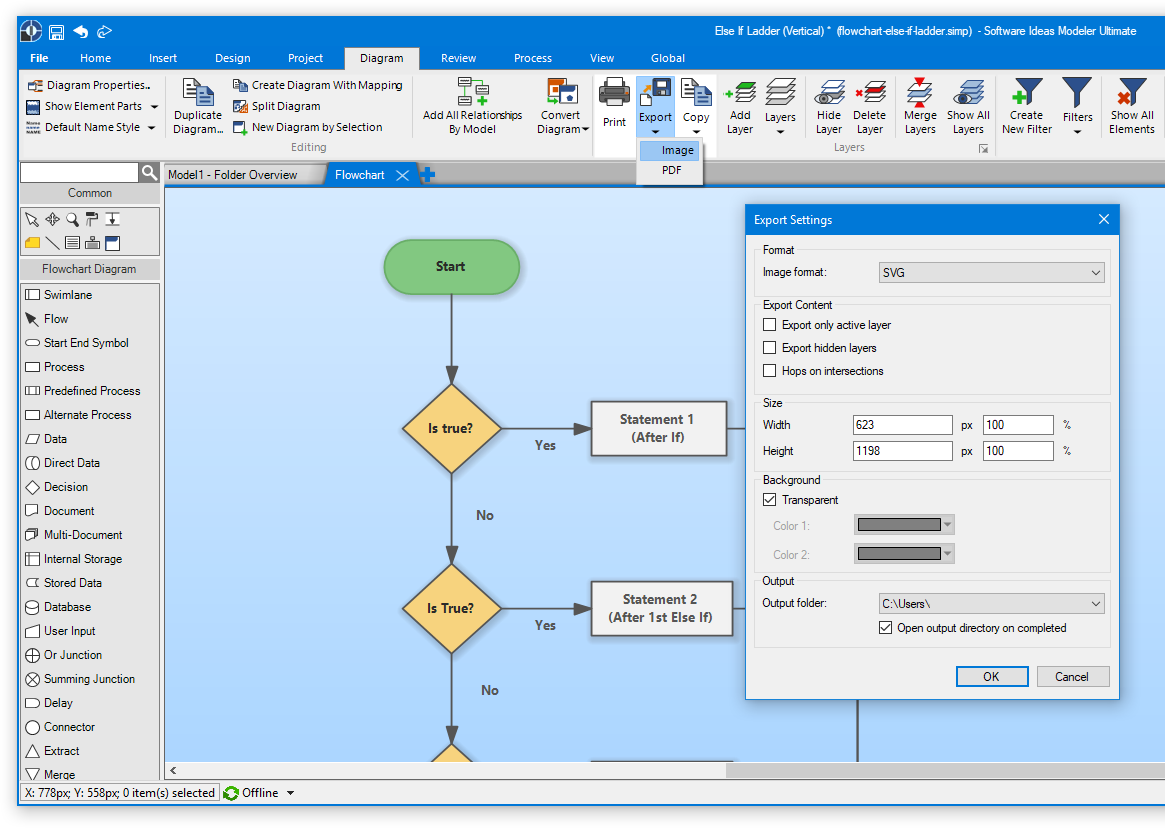 SVG Diagram Export
SVG Diagram Editor
If you have visited our website for the first time and you want to create SVG diagrams, you should continue by downloading our diagram editor that supports SVG diagram creation: