Offline UML Diagram Tool
Software Ideas Modeler is an offline UML diagram tool. You do not need internet access for everyday software use. The data are stored on your computer and are not uploaded to remote servers, so you have maximum control over your data. Our UML solution supports all 14 UML diagram types by the latest UML specification. You can create your diagrams and models from scratch. If you build on existing resources, you may utilize generation from code or textual descriptions.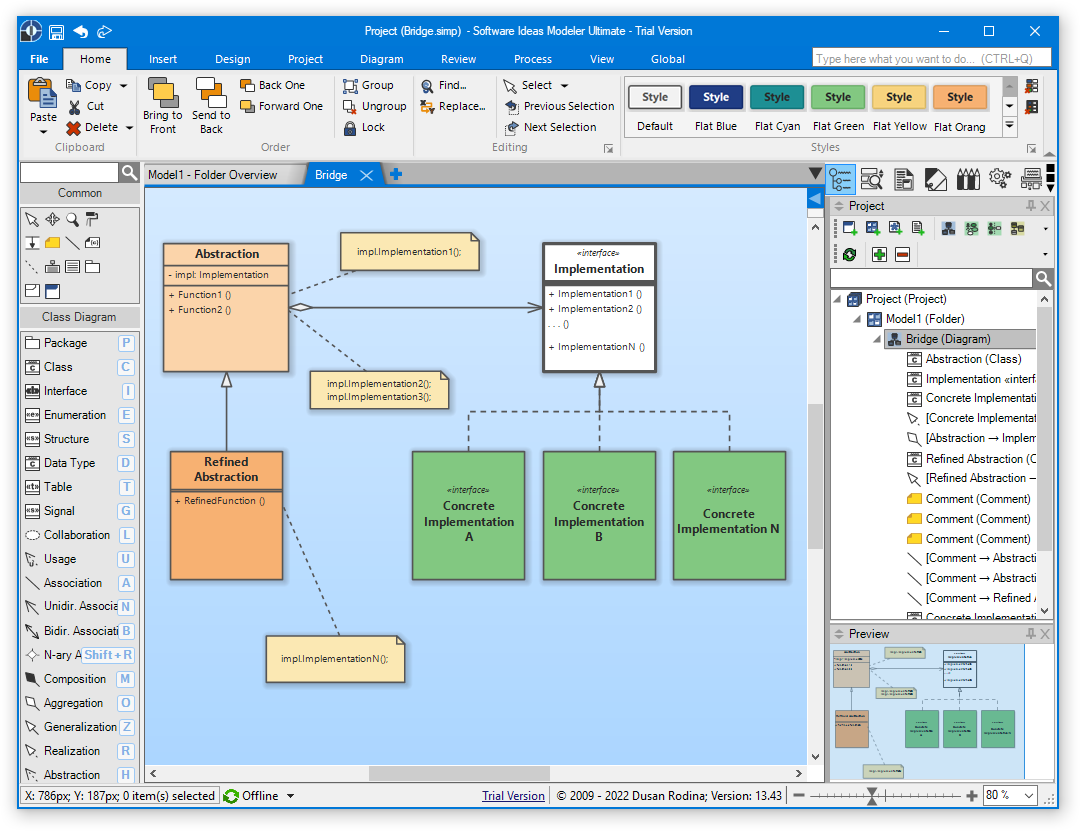 UML Diagram Tool with Offline Access
Documentation and Exports
Software Ideas Modeler allows you to generate documents in various standard formats. You can also export the particular diagrams to image formats and use them anywhere you want - in external word processing tools, websites, etc.
UML Tool Download for Offline Diagramming
If you need a UML diagram tool you can always count on independently on your internet connection, or you do not want to send your data models over the internet, you can proceed with Software Ideas Modeler. Click on the button below to open the download page and get the software copy.