Online Restaurant Delivery - Ordering Process (Flowchart)
The flowchart describes the process of menu ordering from an online restaurant delivery portal. The process includes entering the customer location, the restaurant choice, and the payment using a card.
Flowchart Example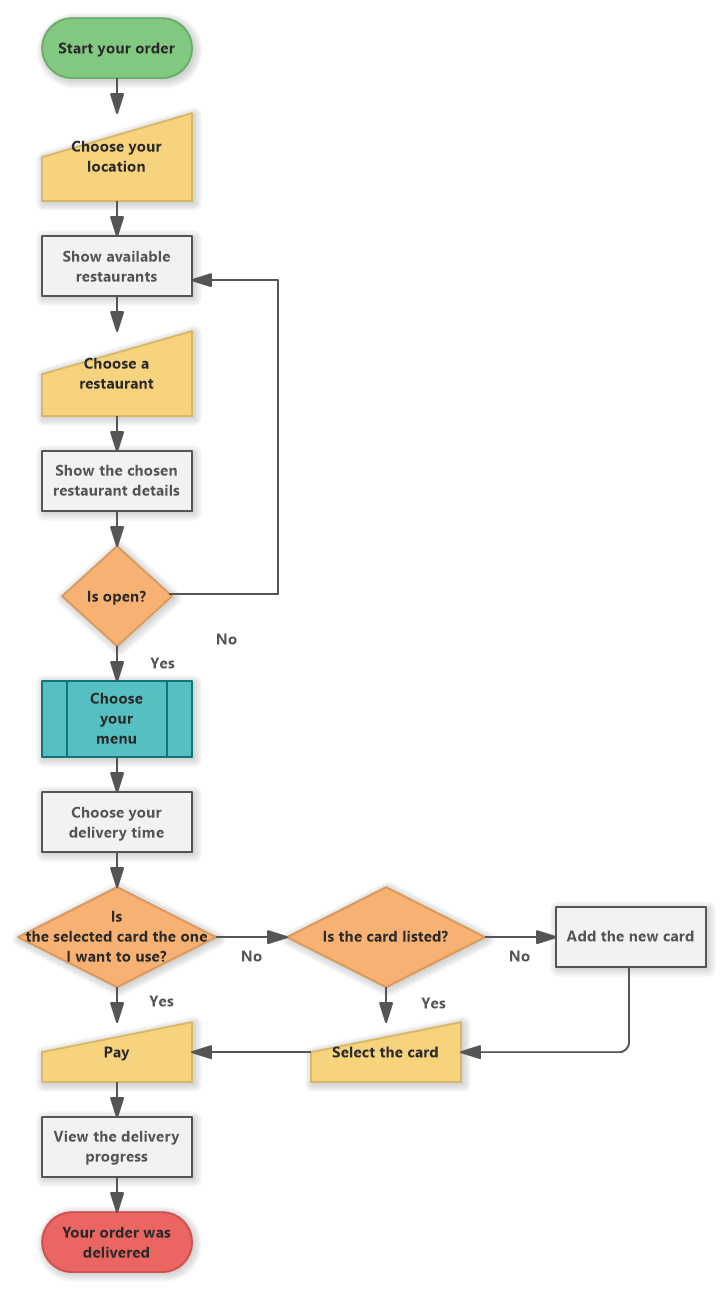 Menu Ordering Process (Flowchart Example)
Online Restaurant Delivery Process
The flowchart's process consists of these steps:
Start your order
Choose your location
Show available restaurants
Choose a restaurant
Show the chosen restaurant details
Is open?
Choose your menu
Choose your delivery time
Is the selected card the one I want to use?
Is the card listed?
Add the new card
Select the card
Pay
View the delivery progress
Your order was delivered
Download Diagram
You can download the project file with the diagram here. The project file can be open in Software Ideas Modeler.
Comments