Bank System Diagram
This UML class diagram shows an example of a bank system model.
Class Diagram For Bank System
A class diagram for a bank system is a visual representation of the relationships and interactions between various classes within the system. It models the structure of a bank system and shows how the different classes and their attributes and behaviors fit together.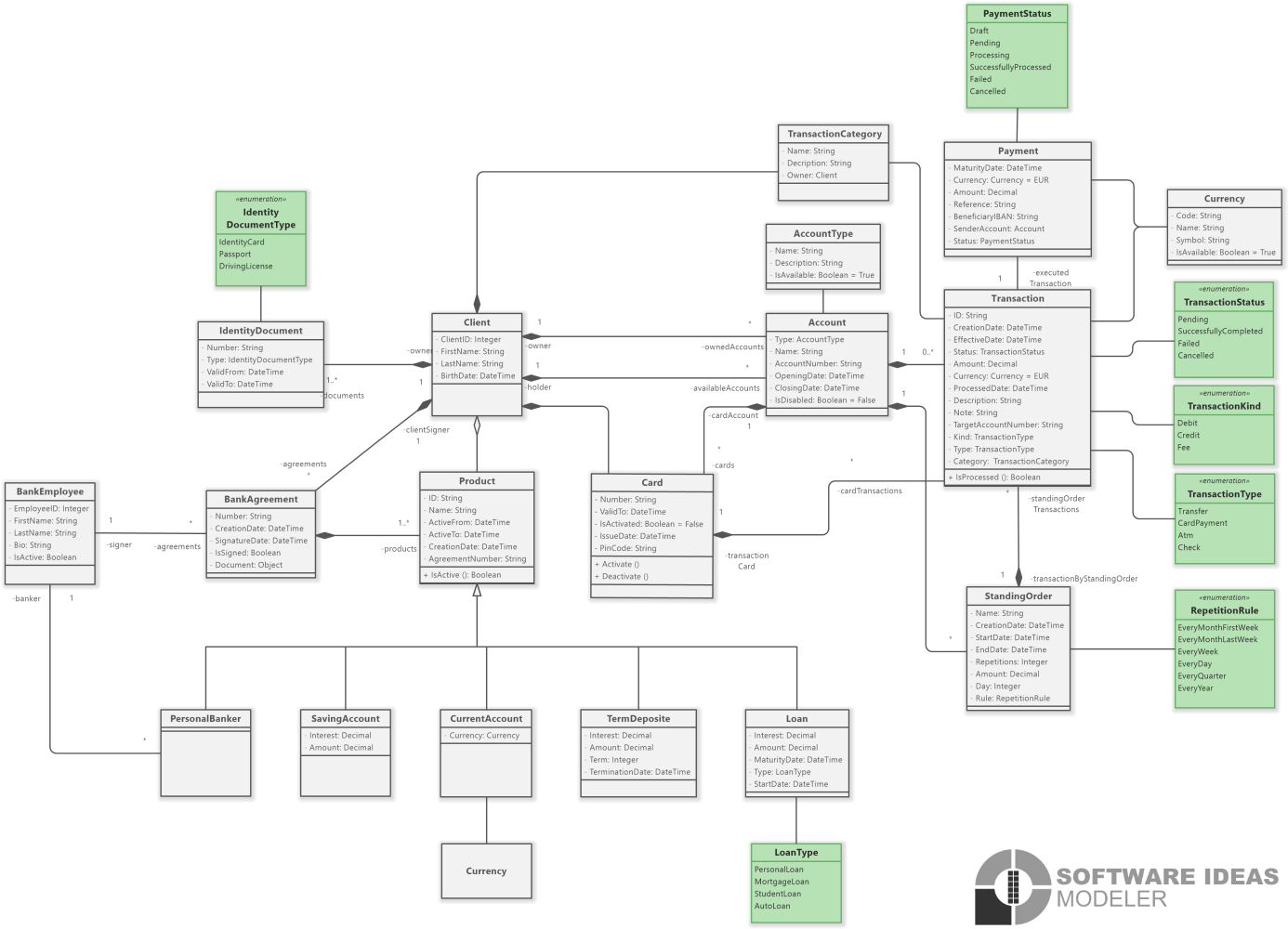 Bank System - UML Class Diagram
Diagram Elements
In this article, we will be discussing a class diagram for a bank system that includes the following elements:
Classes
Client
Account
Account Type
Bank Employee
Bank Agreement
Product
Current Account
Saving Account
Term Deposite
Personal Banker
Currency
Transaction
Transaction Category
Payment
Standing Order
Loan
Identity Document
Enumerations
Identity Document Type

Identity Card
Passport
Driving License
Transaction Type

Transfer
Card Payment
Atm
Check
Payment Status

Draft
Pending
Processing
Successfully Processed
Failed
Cancelled
Repetition Rule

Every Month First Week
Every Month Last Week
Every Week
Every Day
Every Quarter
Every Year
Loan Type

Personal Loan
Mortgage Loan
Student Loan
Auto Loan