How to Draw a Diagram (Flowchart)
How to create a perfect diagram? It seems easy... or not?
Draw Flowchart
If you are looking for a tutorial on how to draw a flowchart, you can find it here.
Flowchart Example
The example shows a brief flowchart that gives you advice on how to draw a flowchart.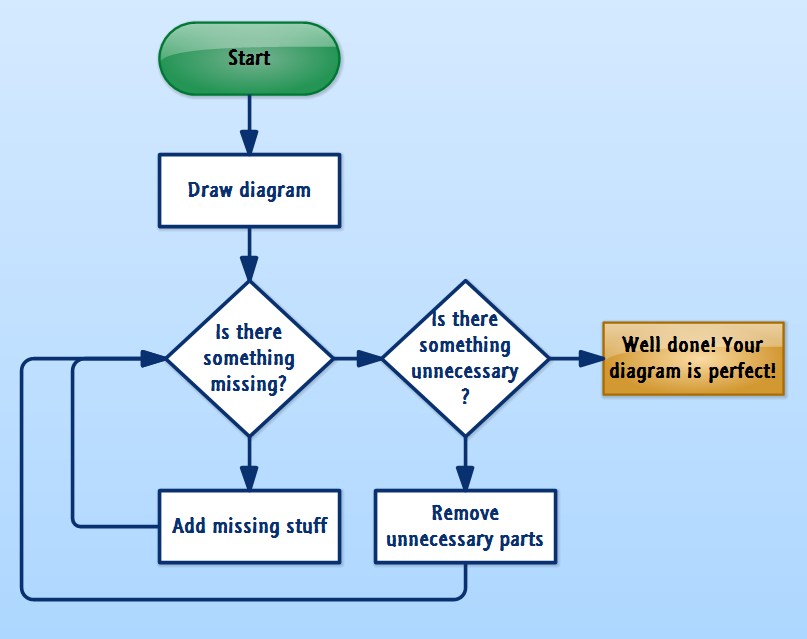 How to Draw a Flowchart (Flowchart)
Our flowchart consists of these steps:
Start
Draw diagram
Is there something missing? (Decision)
Is there something unnecessary? (Decision)
Well done! Your diagram is perfect!
Download Flowchart Editor
Download Software Ideas Modeler to open and edit the flowchart:
Comments