Linked Lists (UML Class Diagrams)
Linked list and doubly linked list data structures depicted in UML diagrams.
A linked list is a collection of items where each item references a next item. It allows you to insert and remove items at any position efficiently.
UML Class Diagrams for Linked Lists
The UML diagrams depict the linked list model and the doubly linked list.

Linked Lists (UML Class Diagram)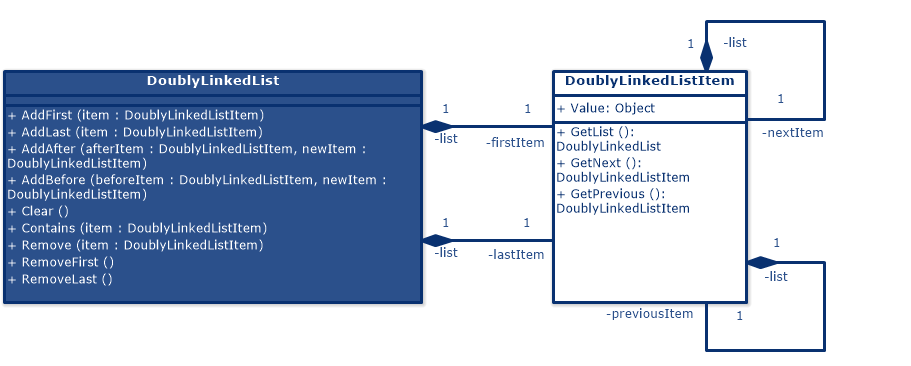 Doubly Linked List (UML Class Diagram)
Download UML Diagrams for Linked Lists