Org Chart Tool
Software Ideas Modeler is an organizational chart tool. It provides diagramming features for org chart creation. Organizational charts can be constructed box by box or using the import tool, which allows you to generate the whole hierarchy by a bulleted list. The elements can represent organizational departments or people. You can use various styles for individual roles. The final chart can be printed or exported to an image format and used in other documents.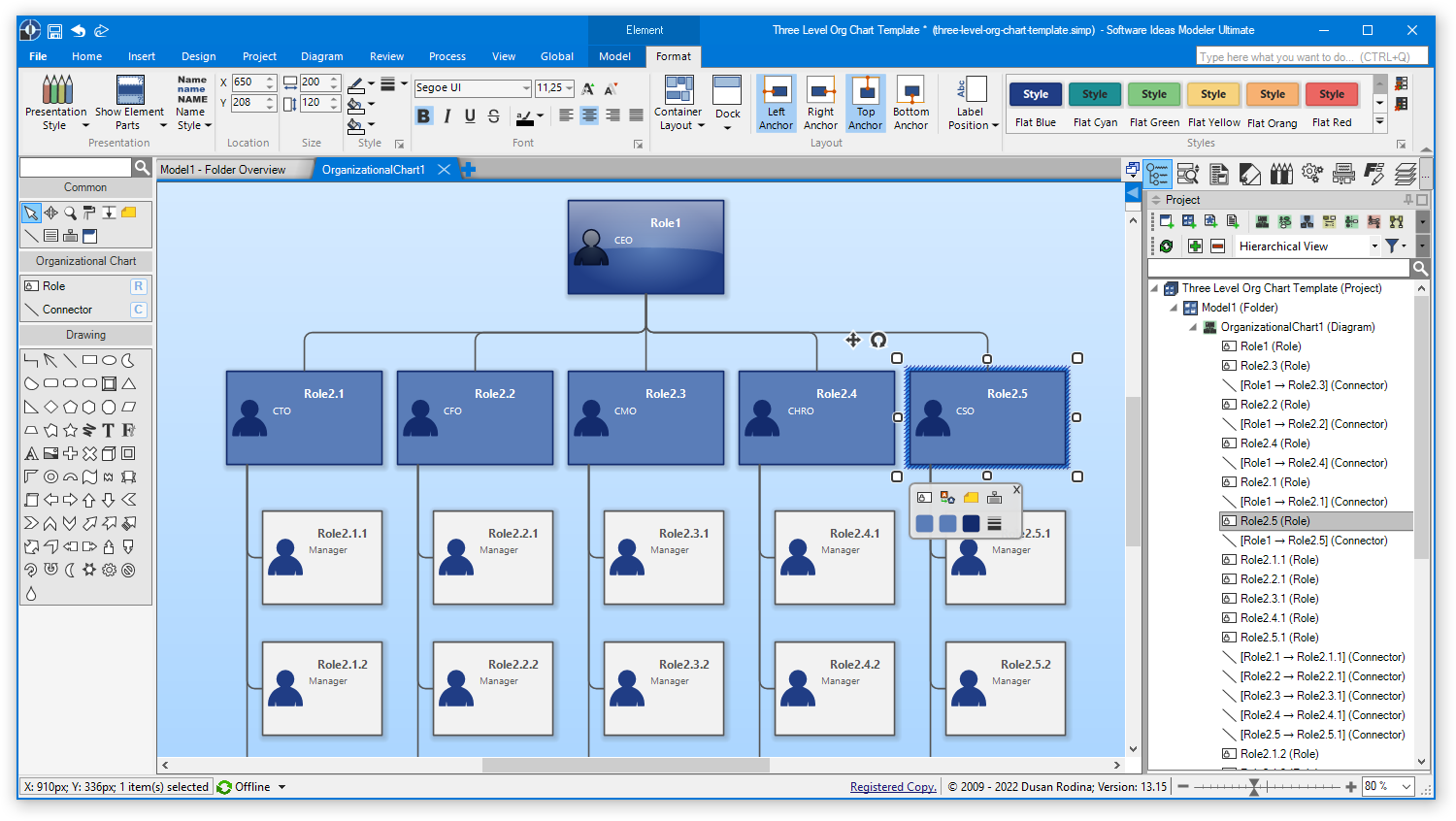 Org Chart Tool
Our org chart drawing tool allows you to design and present any organizational hierarchies. The snap lines feature helps you to place the boxes in the exact positions aligned to other boxes on the diagram.
The built-in org chart builder can transform your text definitions into the chart with the organizational tree. With its advanced settings you can produce the tree in any direction, with any connector style and layout you require.
Main Features
Generation from bulleted list
Multi-diagram support
Plethora of styling options
Predefined styles
Drag & drop
Search & replace
Org Chart Layout
Snapping to grid
Snapping to existing elements
Auto layout
Org Chart Export
Clipboard support
Image export

Vector formats (SVG, EMF, WMF)
Bitmap formats (JPG, PNG, GIF, BMP)

Print