Flowchart Example - Yes/No
A flowchart template that shows a simple process with a yes/no decision.
Yes/No Flowchart Template
A flowchart template depicts a process with a decision that can lead to yes and no option. The flowchart can be downloaded as a SIMP file and edited in the diagram editor.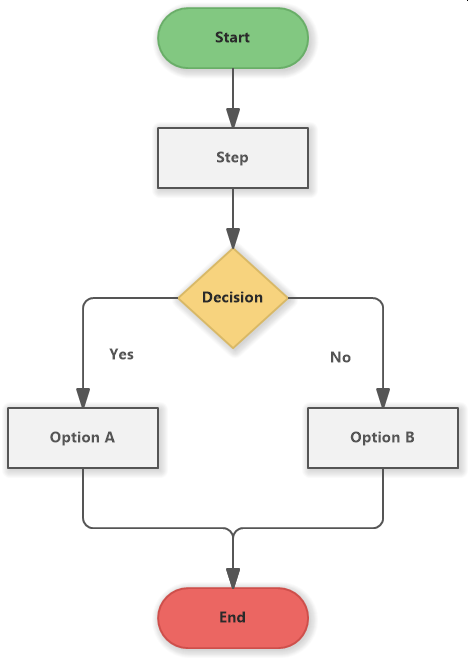 Yes/No Flowchart Template
Download Flowchart Example
Flowchart Example - Yes/No