Purchase N-ary Example (UML Class Diagram)
The diagram shows an example of a purchase model in the store's cash register software. It utilizes the UML n-ary association element.
The software system is designed for the retail chain. We need to know in which store the purchase took place and which customer buy a product. That's why we need a ternary association.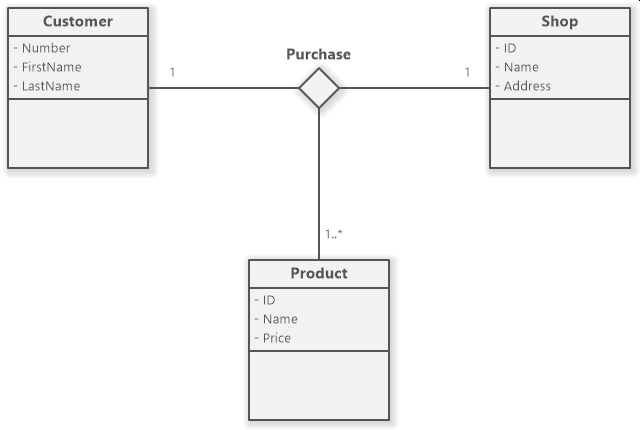 Purchase N-ary Example (UML Class Diagram)
The diagram includes the following elements:
Download Diagram for Purchase
You can download the UML class diagram for retail chain purchase here:
Purchase N-ary Example (UML Class Diagram)