DMS - Document Management System (Project, Diagrams)
This example project shows the design of a document management system (DMS) including its use cases and object structure.
Use Case Diagram for DMS
The use case diagram for document management system models use cases for a DMS user and an administrator. It includes various use cases for work with documents and folders.
Actors
Document Management Use Cases (UML Use Case Diagram)
Class Diagrams for DMS
Entities
Document
Document Version
Document Type
Folder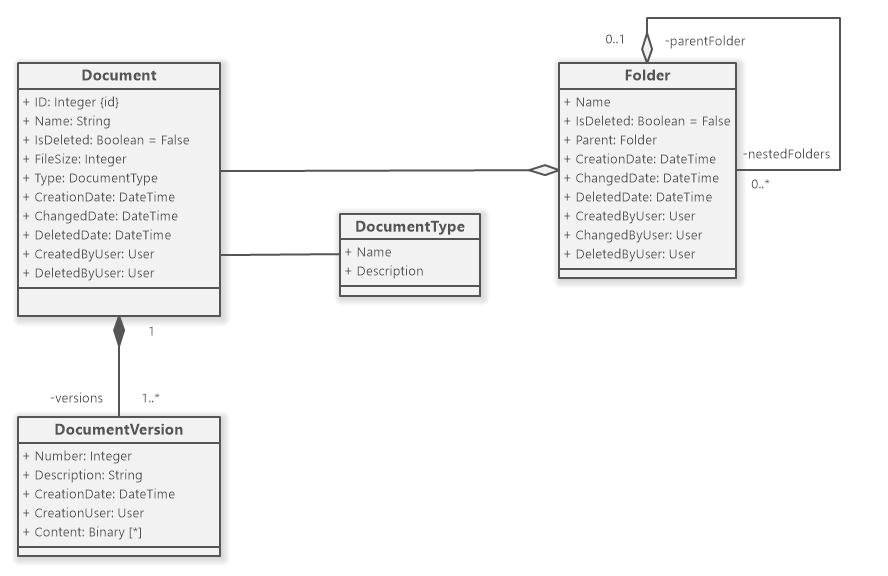 Document Hierarchy (UML Class Diagram)
Entities
Document
Right
RightGroup
Folder
User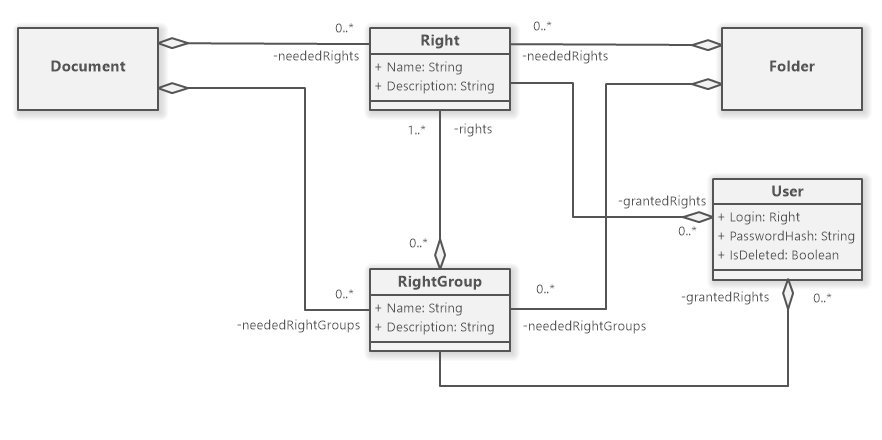 DMS Entities (UML Class Diagram)
Comments