Flowchart Maker - Easy-to-Use Flowchart Software
Draw flowcharts with our easy-to-use flowchart software. It supports all flowchart symbols that can help you express various concepts in your workflows and modeled processes. Flowcharts are easy-to-understand also for non-technical people. You can learn to draw it very quickly, and our flowchart tool helps you to create professional-looking diagrams in no time. The Standard edition of the software (that supports flowchart creation) is free for non-commercial use.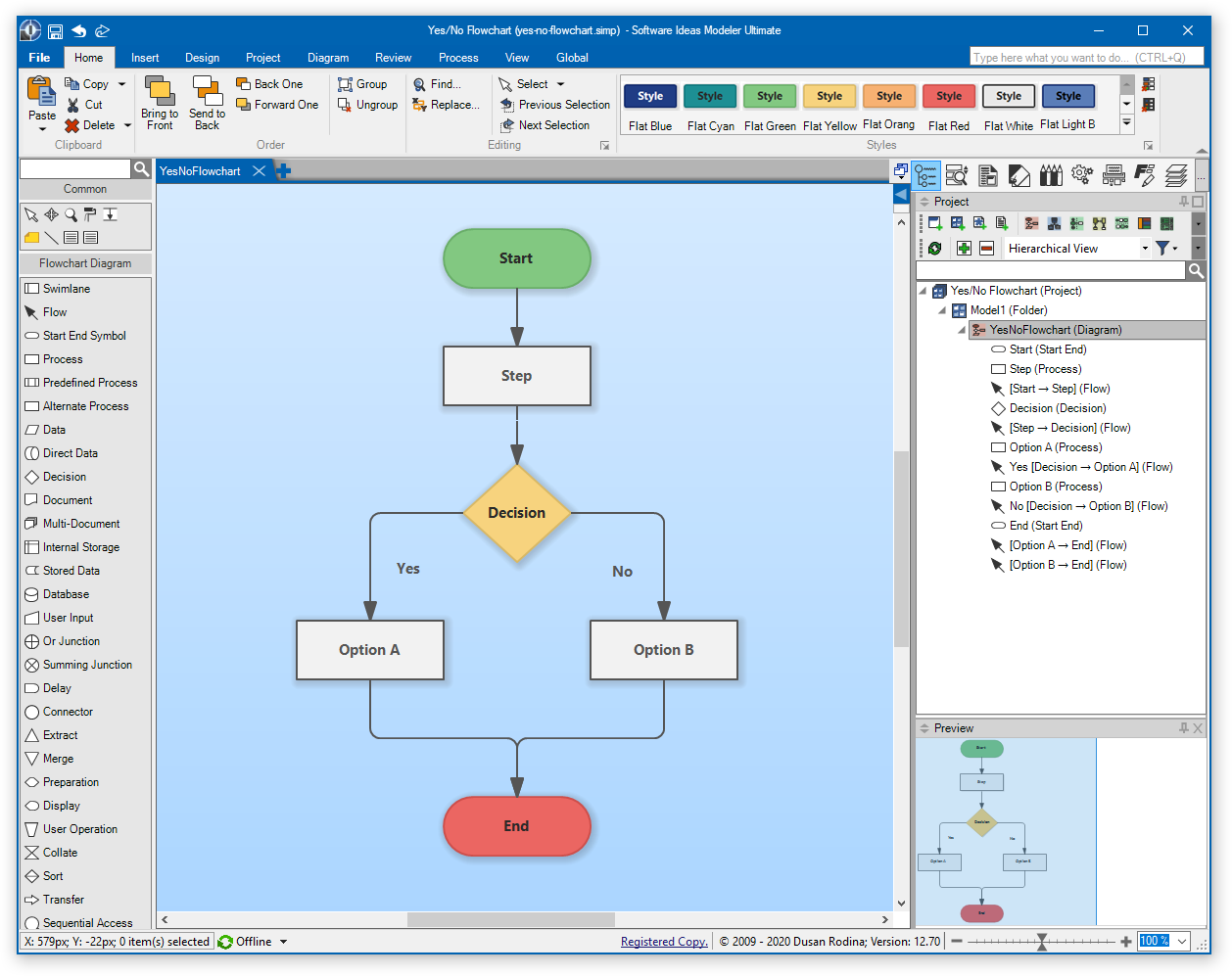 Flowchart Editor - Flowchart Software Main Window
If you are looking for a software to draw flowchart, you are on the right address. Download Software Ideas Modeler for free and discover all its capabilities.