Flowchart Example with Input/Output
A flowchart template that depicts a process with an input and three outputs.
Input/Output Flowchart Template
This flowchart template models an input with several output options. The example flowchart can be downloaded as a SIM project file and edited in the diagram editor.
The input in the example flowchart is colored green, and the outputs are filled with red color. The flowchart uses the Data element (rhomboid shape) for input and output nodes. The input node leads into the Decision node (the yellow diamond) and the flow splits into the three output nodes.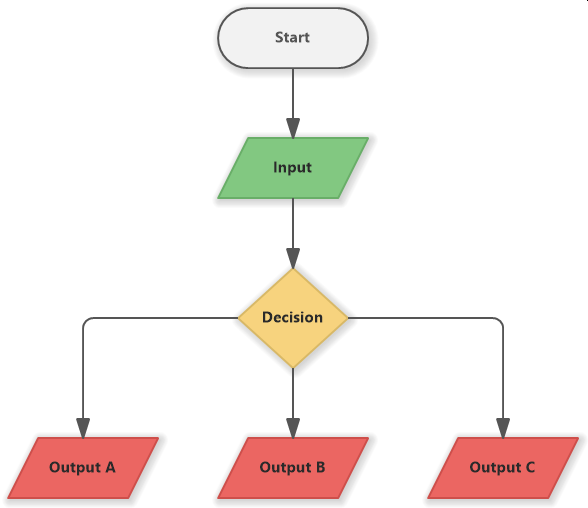 Input/Output Flowchart Template
Download Flowchart Example
Download our flowchart tool to open and edit the flowchart:
Flowchart Example with Input/Output