UML Generation Tool
Software Ideas Modeler is a UML generation tool. It allows you to model your software using UML diagrams. You can generate source code for various programming languages and frameworks. The generation tool supports dozens of useful templates. The template language allows you to define any custom template or adjust any details of existing templates. Software Ideas Modeler supports diagram generation from various programming languages. You can also use textual descriptions to generate UML diagrams.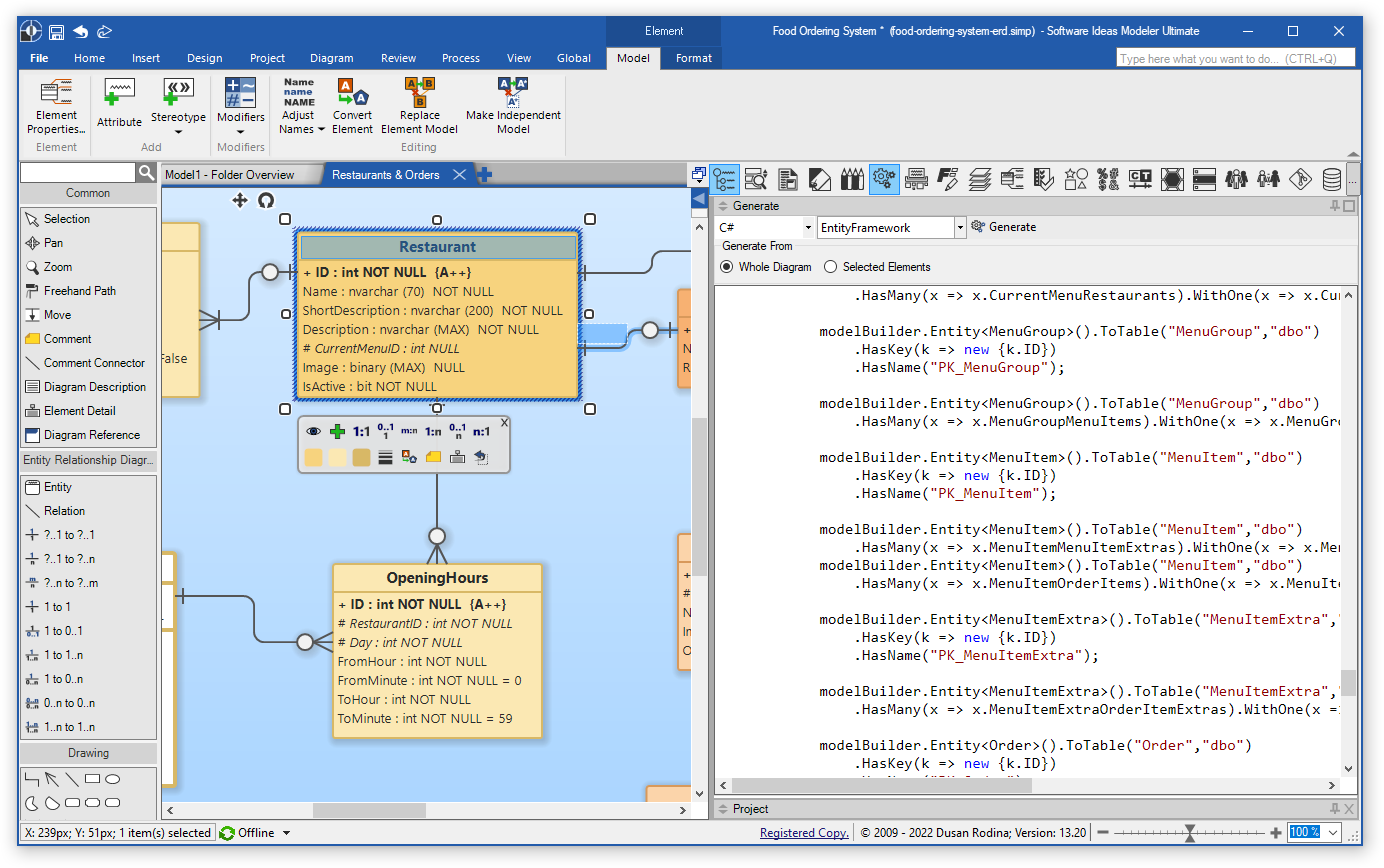 UML Generation Tool
Generate Source Code For
Action Script
C++ (CPP)
C# (CSharp)
DART
Java
JavaScript
Object Pascal (Delphi)
PHP
Python
Ruby
SQL DDL
Visual Basic 6
Visual Basic .NET
Type Script
XSD
Generate UML Diagrams From
DART
Object Pascal (Delphi)
PHP
Ruby
Type Script
Visual Basic .NET
Generation Tools
Quick Source Code Generation to Window
Source Code Generation to Folder
Custom Source Code Template
Template Language
Download UML Generation Software
Whether you're a software developer, architect, or student, Software Ideas Modeler is the perfect tool for you. Our UML generation tool makes it easy to create professional-looking UML diagrams in just a few clicks. So why wait? Try Software Ideas Modeler today and see the difference for yourself!