UML Profile Diagram Tutorial
UML Profile Diagram describes and defines extensions to UML language. The extension mechanism allows you to adjust the language to a specific domain or platform. The extensions are defined via stereotypes.
Profile Diagram in UML
A
profile diagram
is a structure UML diagram. The diagram allows you to define extensions to the
UML
model through stereotypes.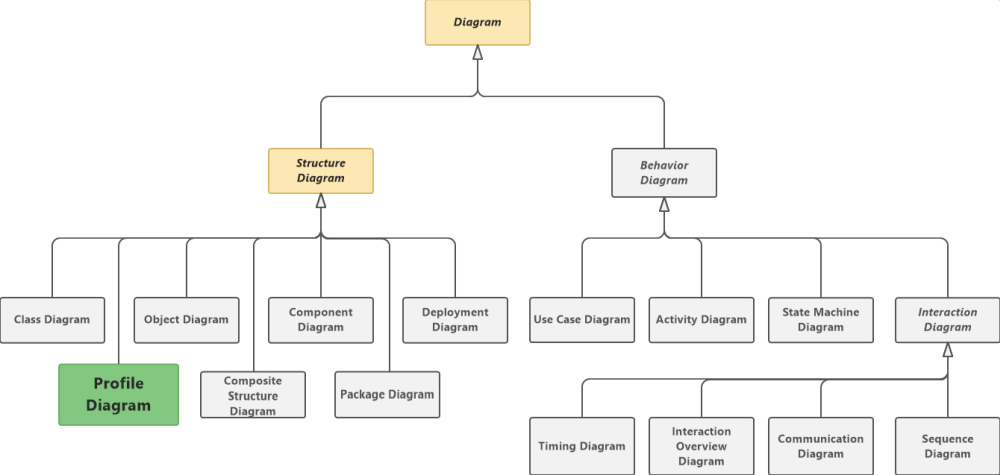 Profile Diagram in UML
Profile Diagram Overview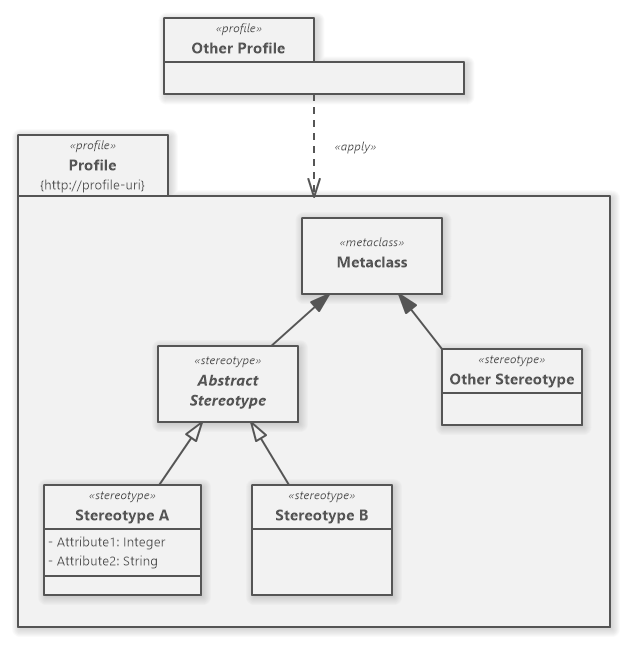 UML Profile Diagram Overview
Profile Diagram Symbols
Software Ideas Modeler offers tools for following elements of a profile diagram:
Profile
Stereotype
Meta Class
Apply
Reference
Extension
Generalization
How to Draw a Profile Diagram?
You can create a new profile diagram in multiple ways:
Click on a Plus button in the tab switch bar, navigate to UML group and click on the UML Profile Diagram item
Press CTRL+SHIFT+D, choose Profile Diagram from the UML group, enter the name and click on the OK button.
Switch to Project tab in the ribbon and click on the Profile Diagram item in the Content gallery.
Open Project sidebar, right-click on a project (or a folder) node, and in the Add Diagram submenu, choose UML Profile Diagram.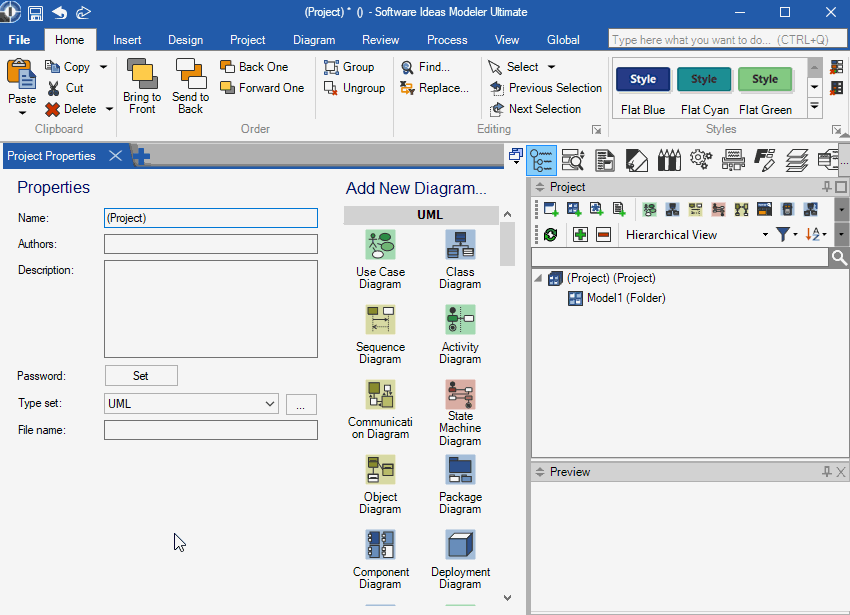 Create a new UML profile diagram