UML Software
Software Ideas Modeler is a modern UML software for diagramming and modeling. It allows you to design various aspects of your software solutions, processes, and data models. Our tool provides a unique concept that allows you to create partial designs quickly and get an advantage in the highly competitive software industry. UML diagram types optimized for JSON, Open API specification and WSDL help you to design new services and APIs. Our UML software supports code generation and reverse engineering from various sources.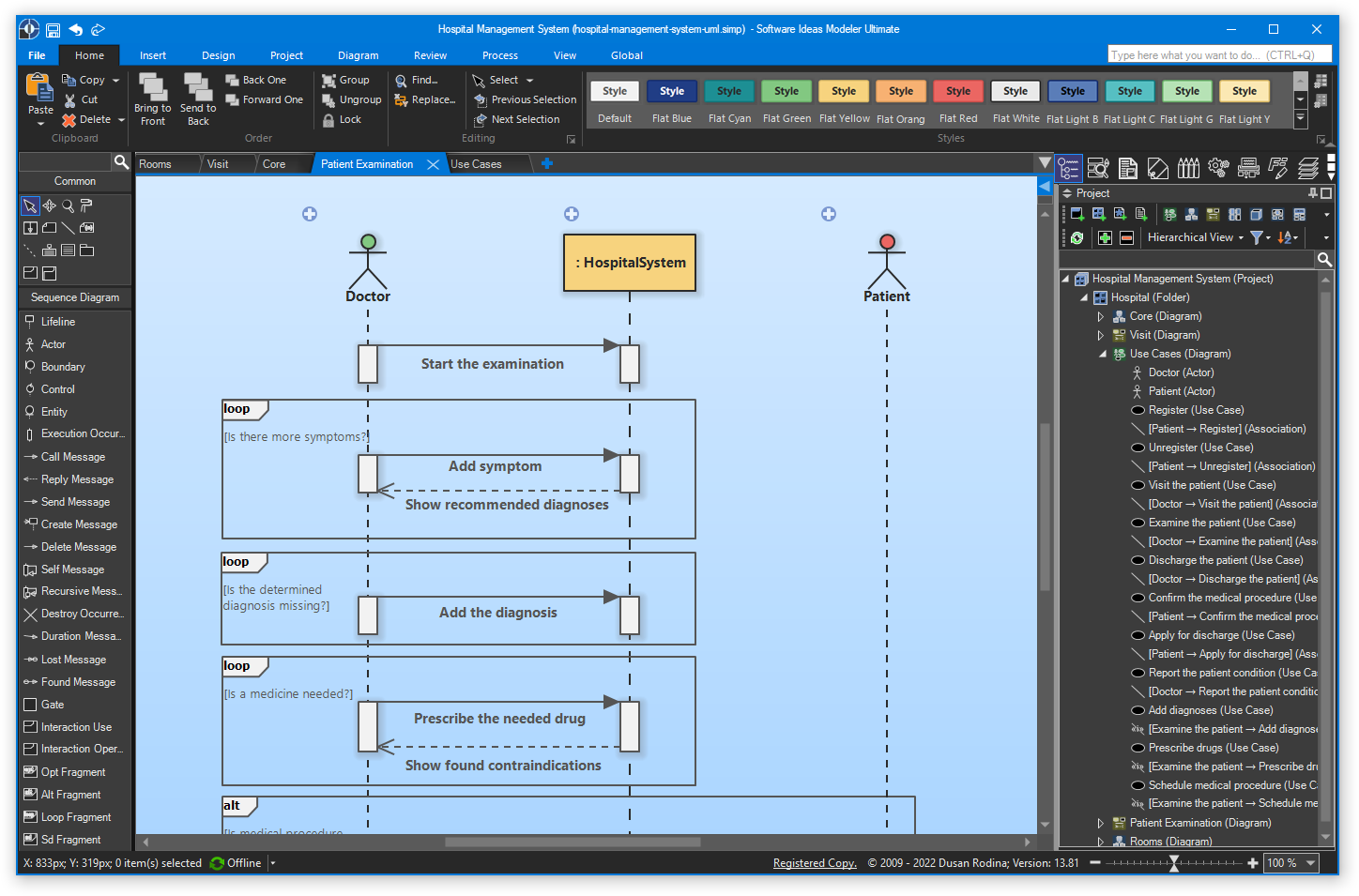 UML Software
Supported UML Diagrams
Our UML software supports all diagrams from UML 2.5 - structure, behavior, and interaction diagrams. Apart from the standard UML diagrams, it supports various derived UML diagrams, which can be handy in specific cases.
Structure Diagrams
Behavior Diagrams
Interaction Diagrams